The purpose of this package is to focus on the design of the project and make sure all visual aspects of the project are to the clients desire.
Design brief with model breakdown & wall material legend
Dimensioned floor plans with all room sizes & areas, door sizes, & key dimensions
Isometric floor plans
Elevations with window sizes & roof slopes
Not Included: Heatloss Design, Material Lists, Electrical design, Plumbing design, Site Plans
Early Conversations with builders and contractors to determine if the scope of the project will fit within your budget.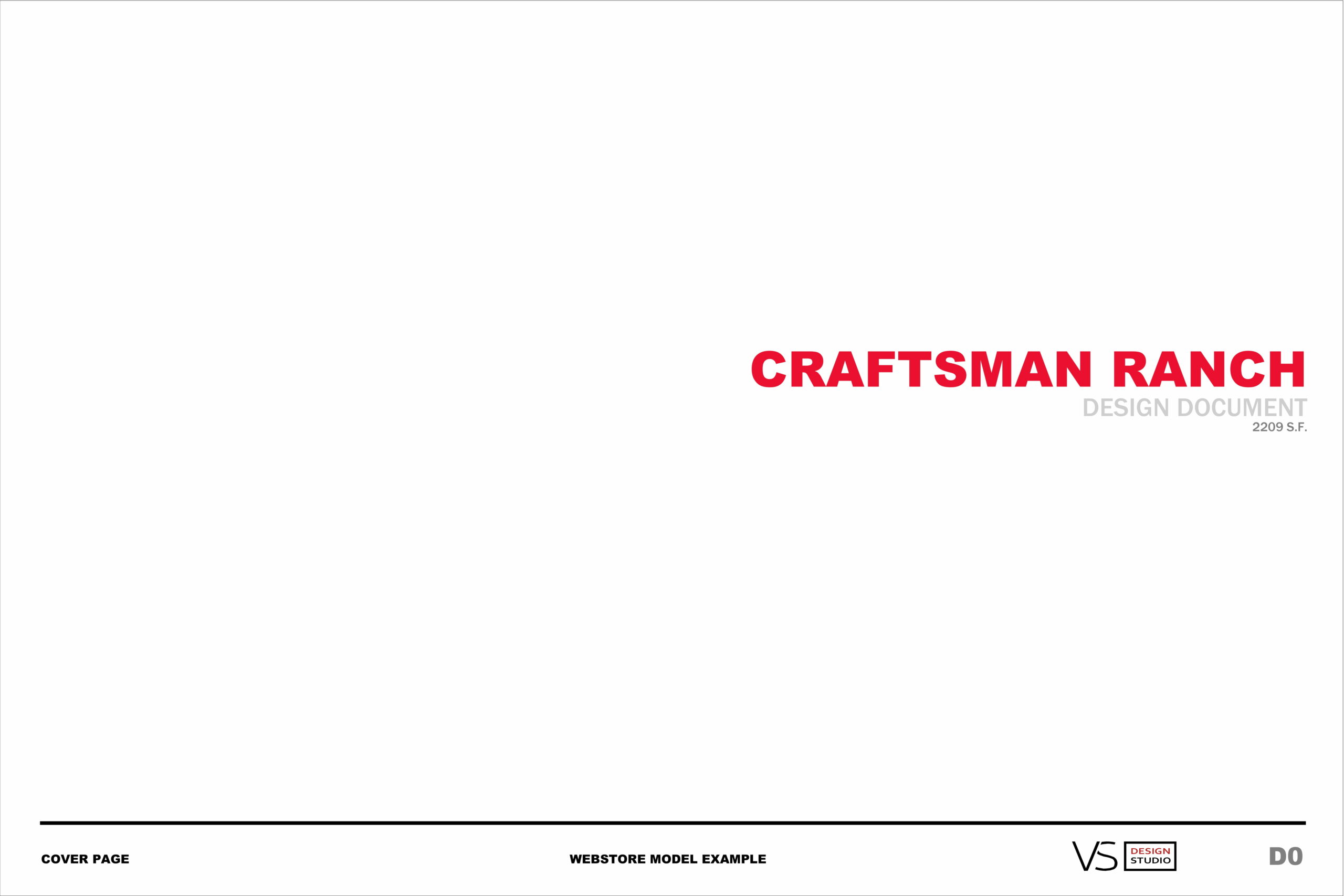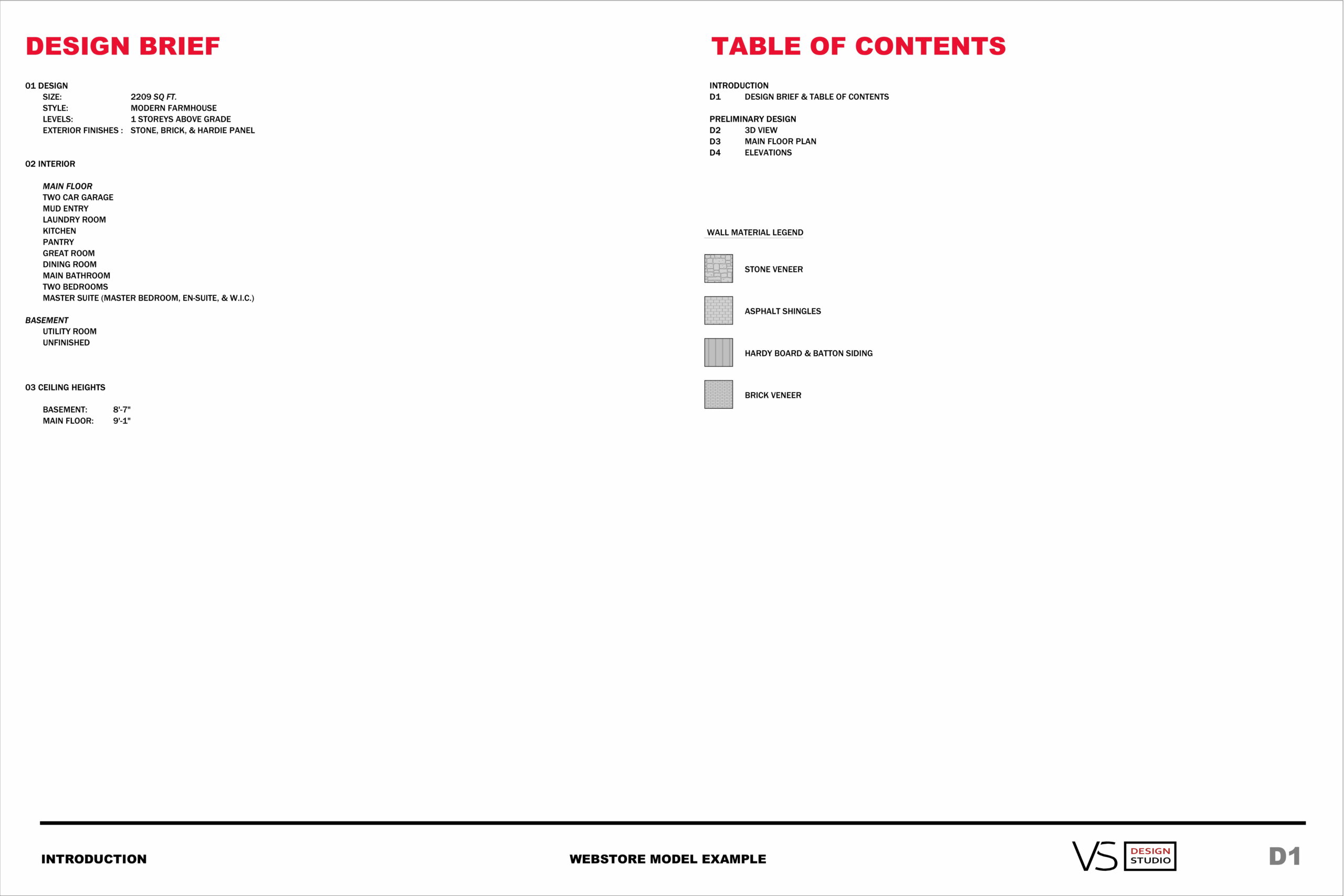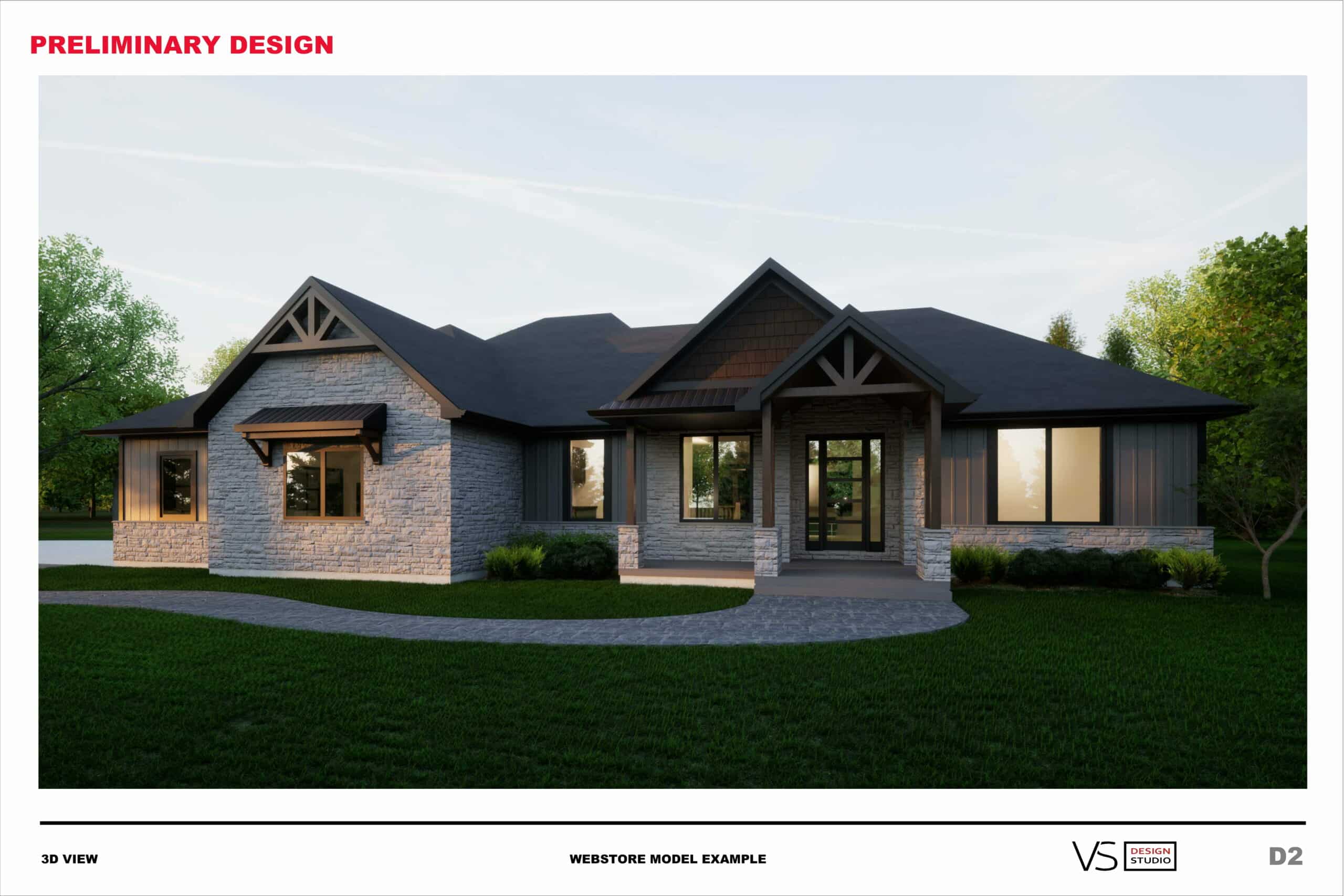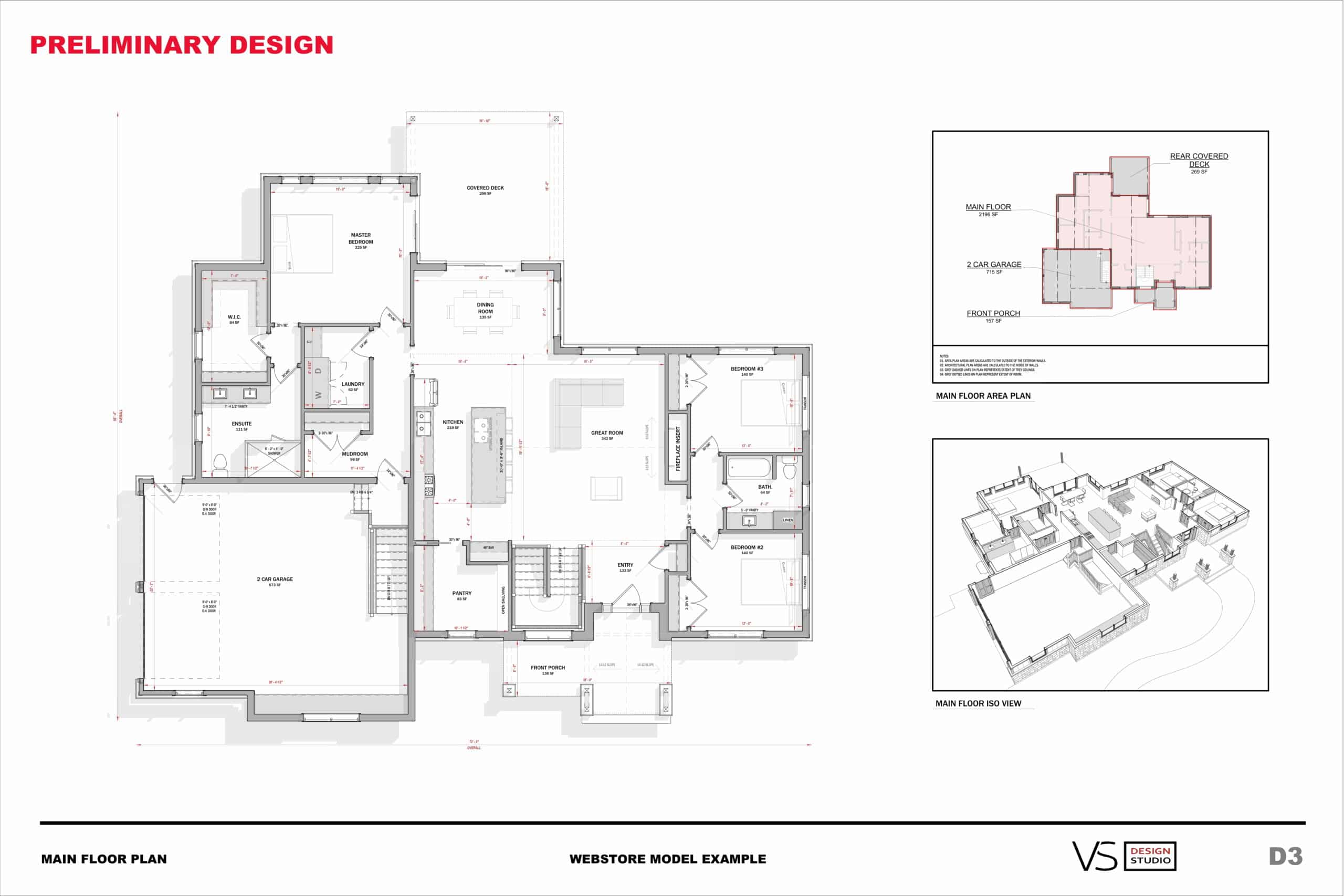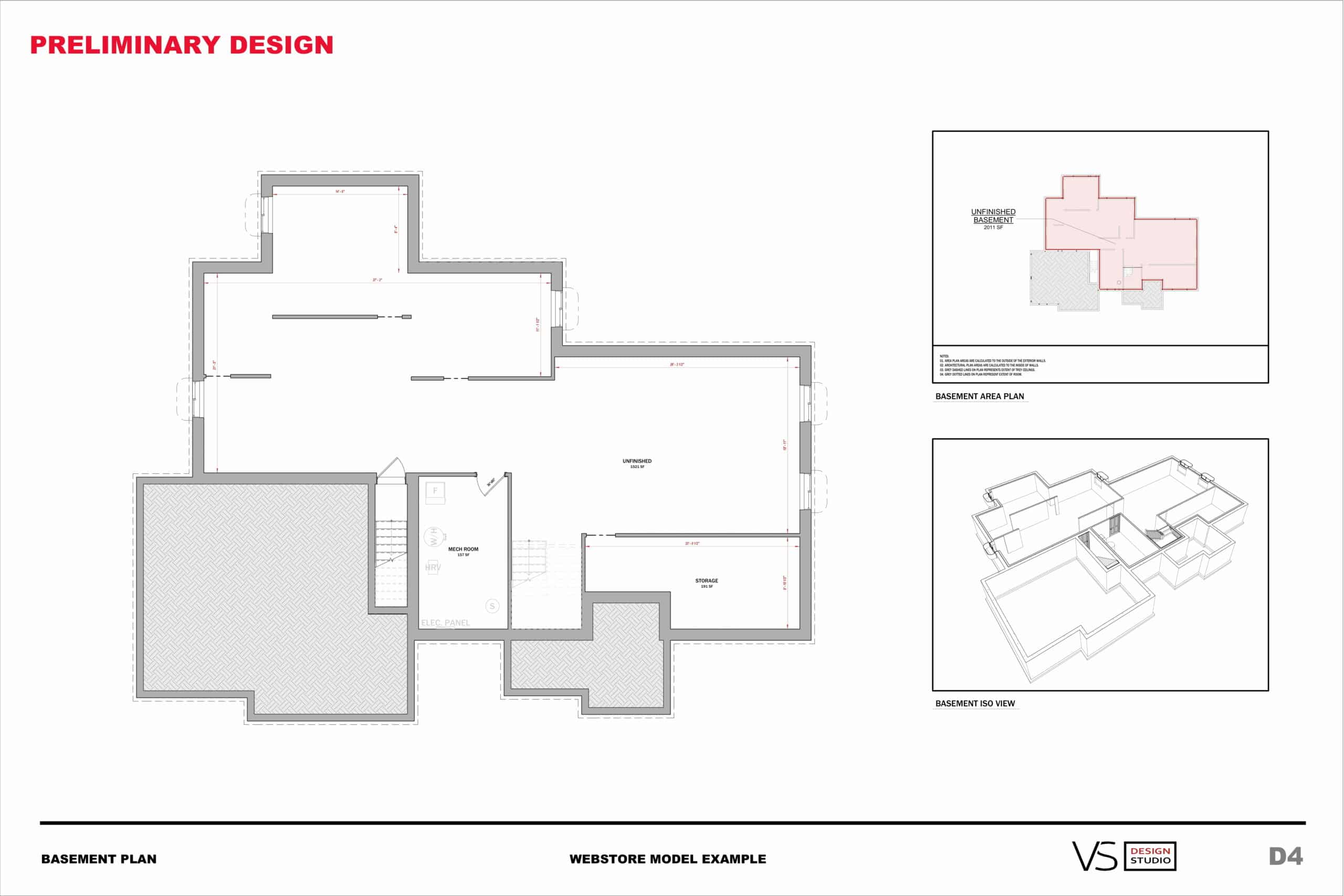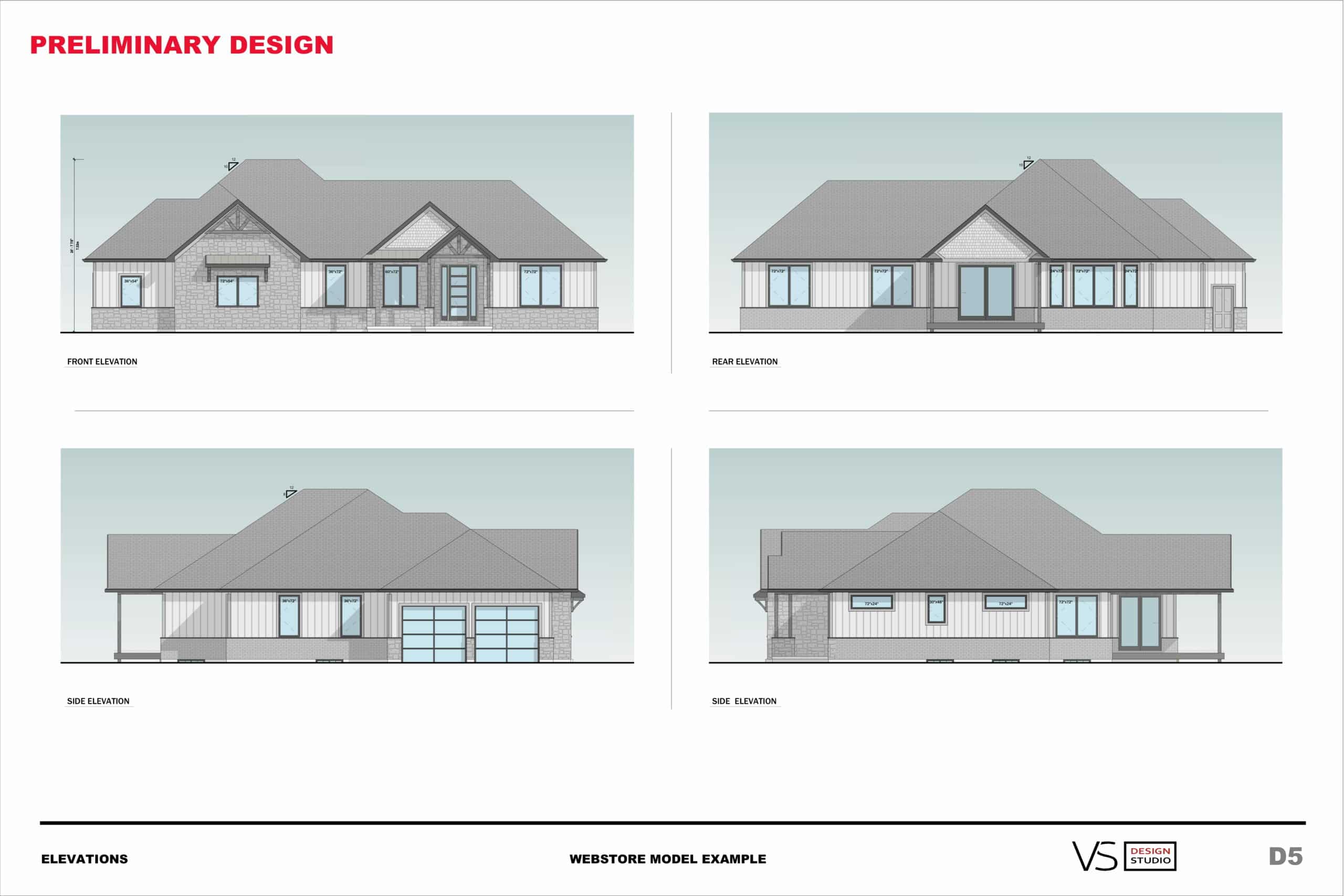 This is what we call a 95% set of drawings. The Final 5% comes with the coordination of an engineered truss package, mechanical package, and the final project engineering.
Fully detailed Foundation plan with floor structure integrated above.
Fully dimensioned floor plans with all roof structure integrated above.
Complete Elevations calling off window sizes, floor to floor heights, footing depths, roof pitches & overhangs.
Wall sections and details that are project specific so that you won't have to sort through un-necessary details to determine which details apply to you.
Incorporated into all sheets are project specific notes & building code clauses to clarify any questions throughout the construction process.
Not Included: Mechanical Design, Material Lists, Electrical design, Plumbing design.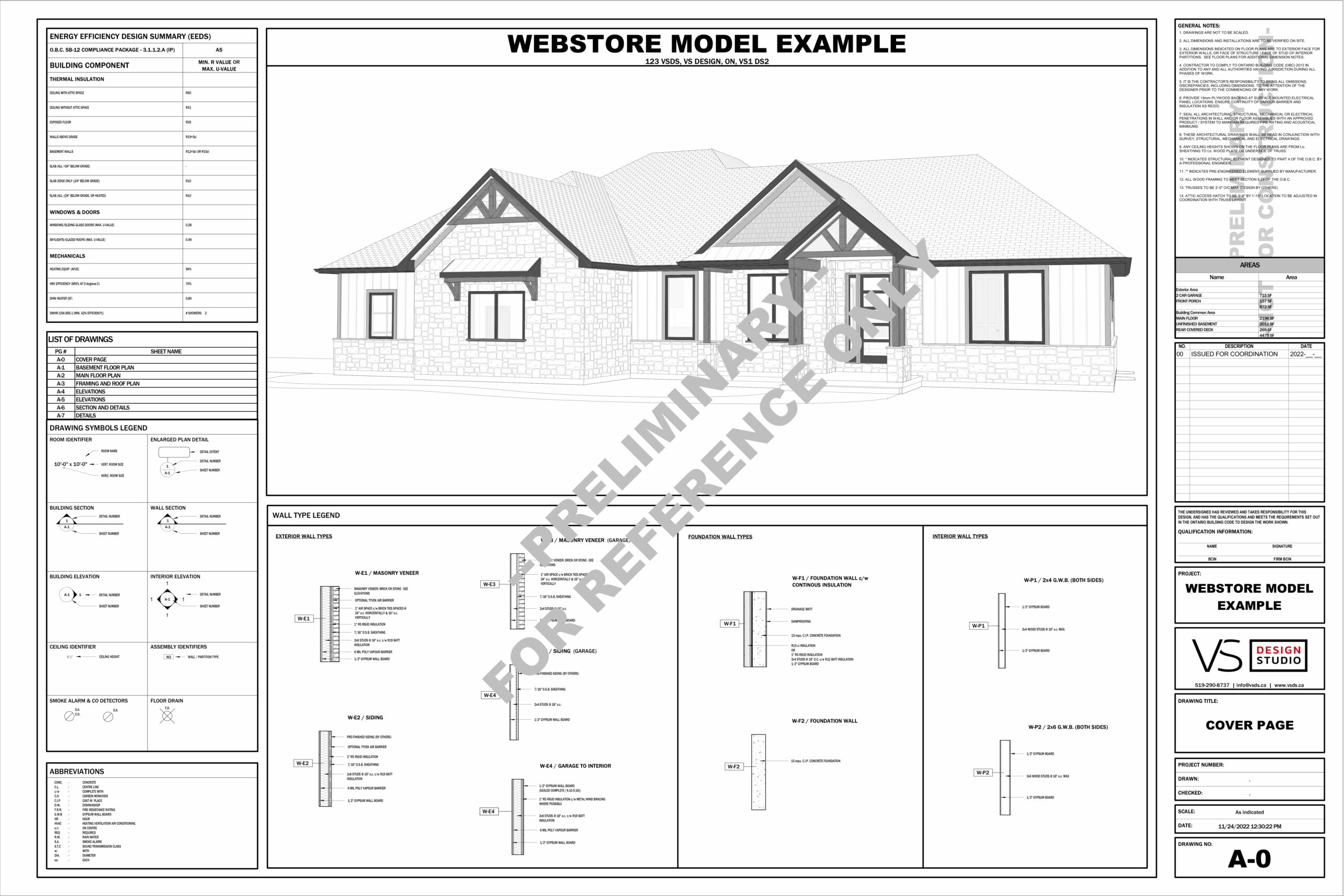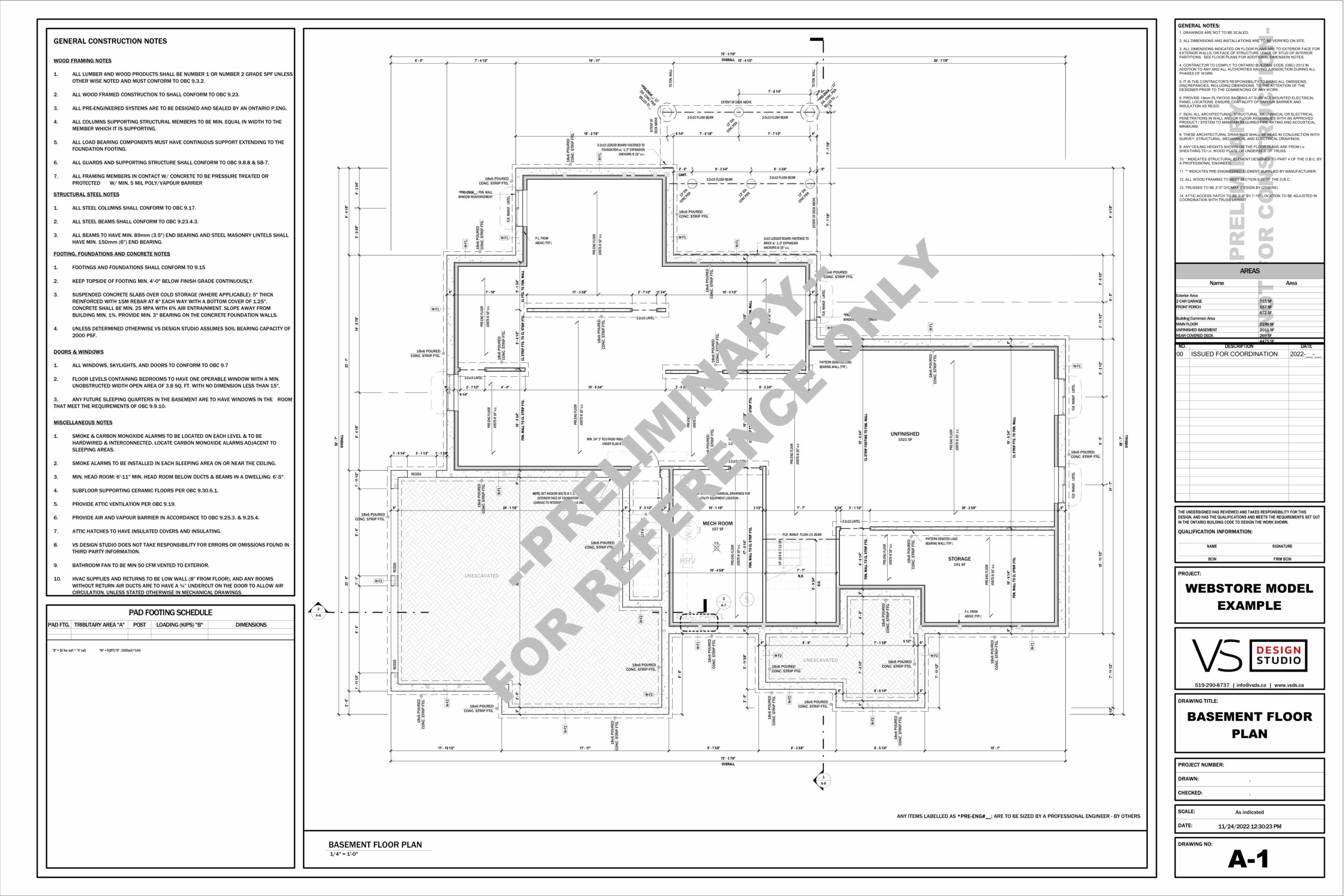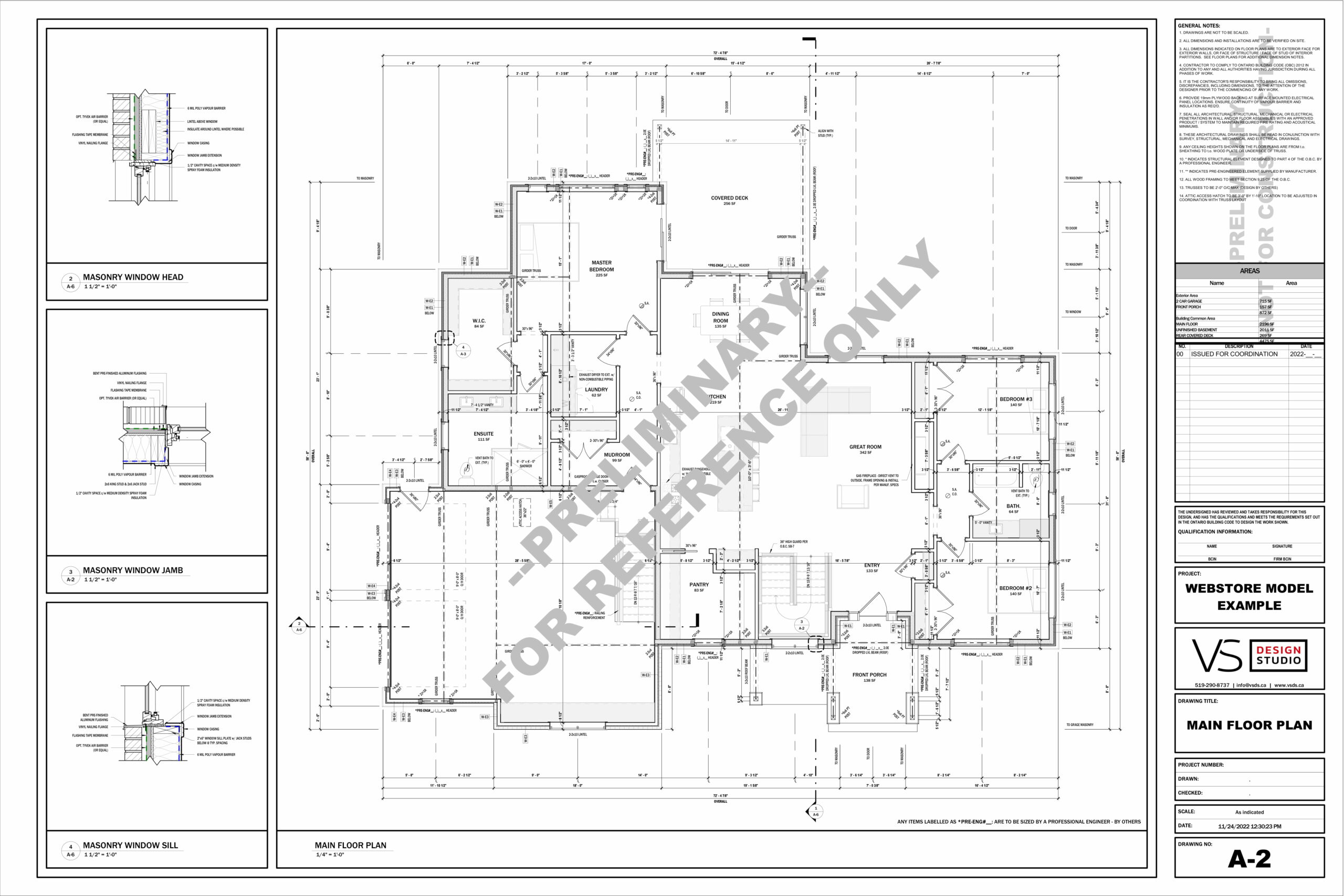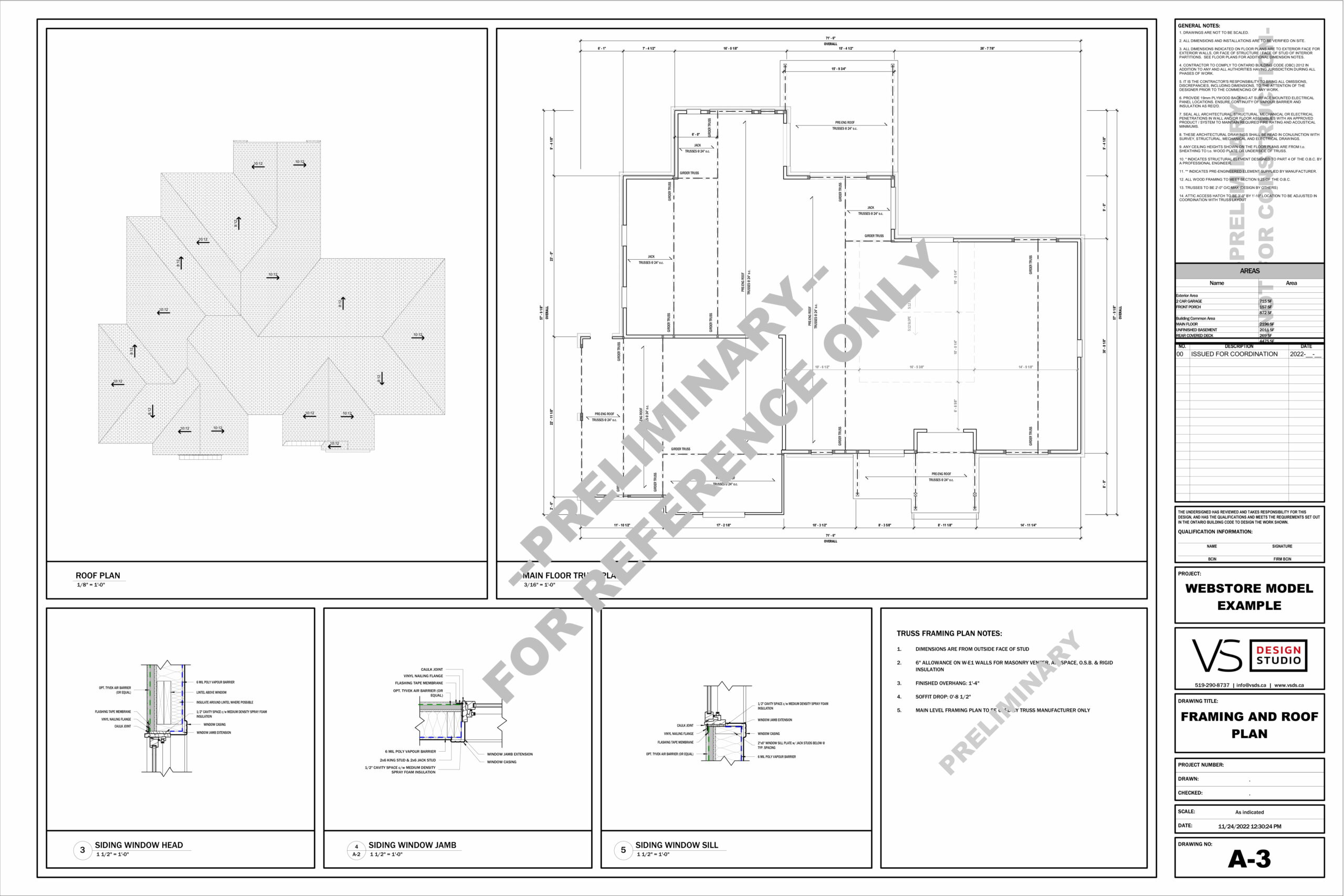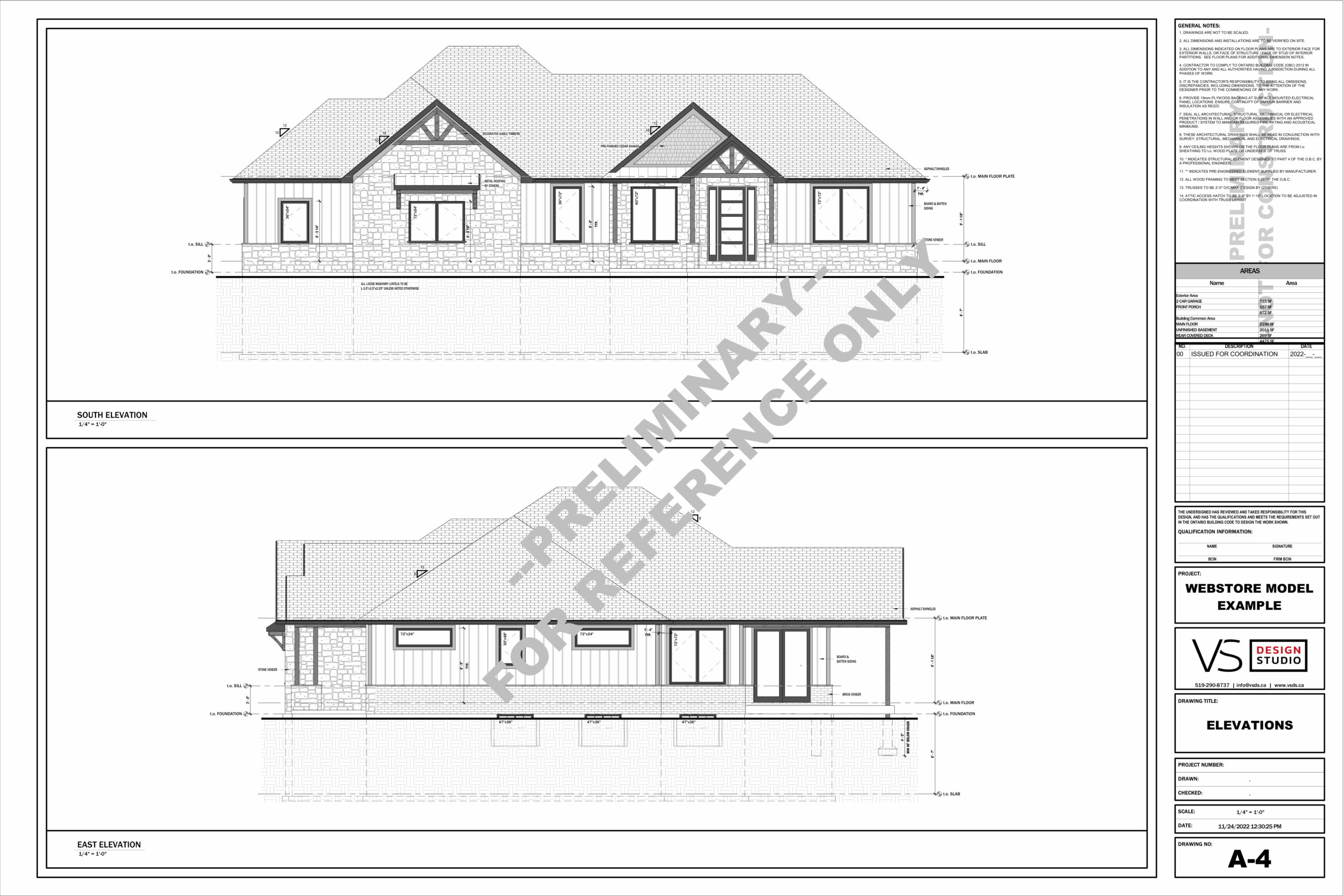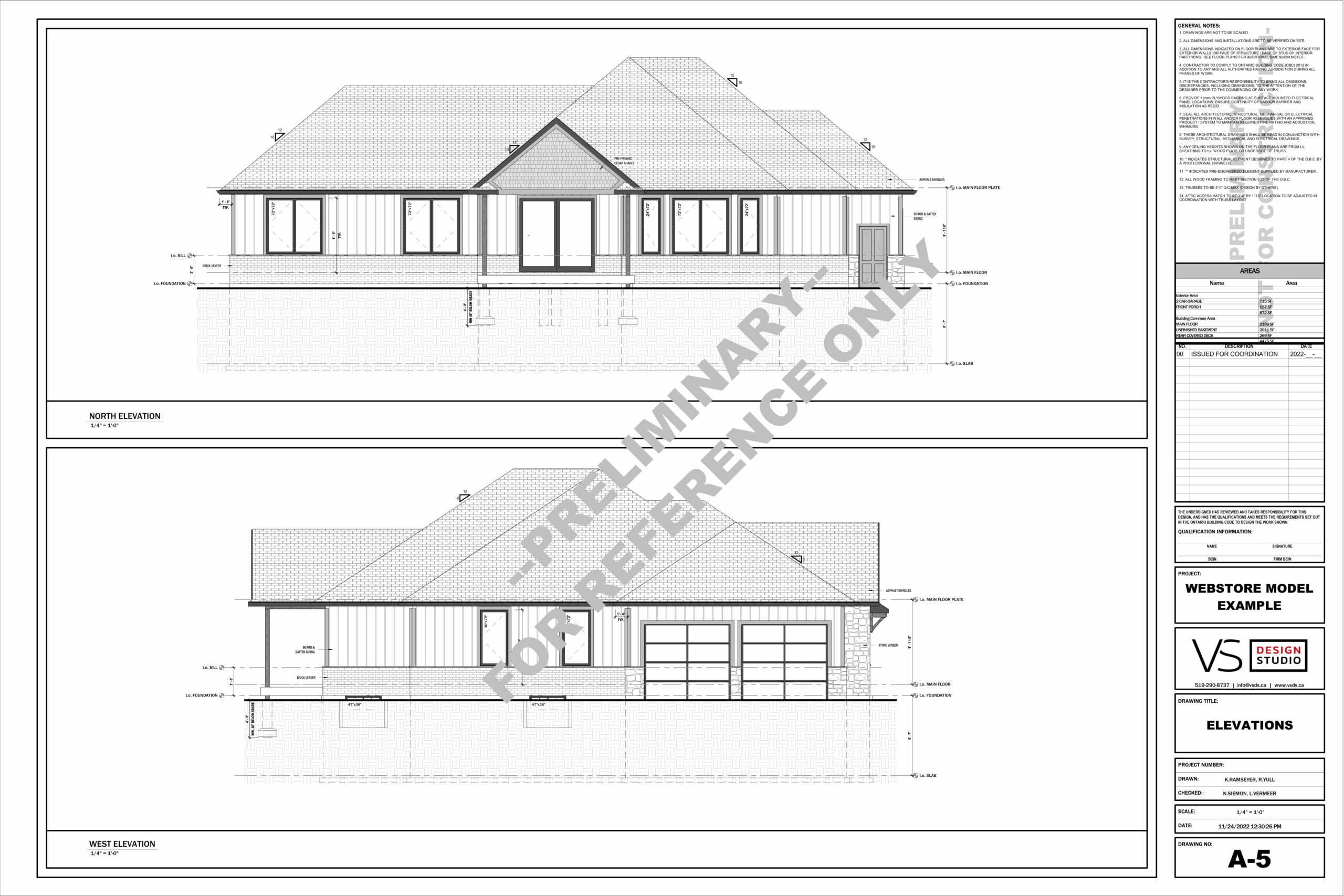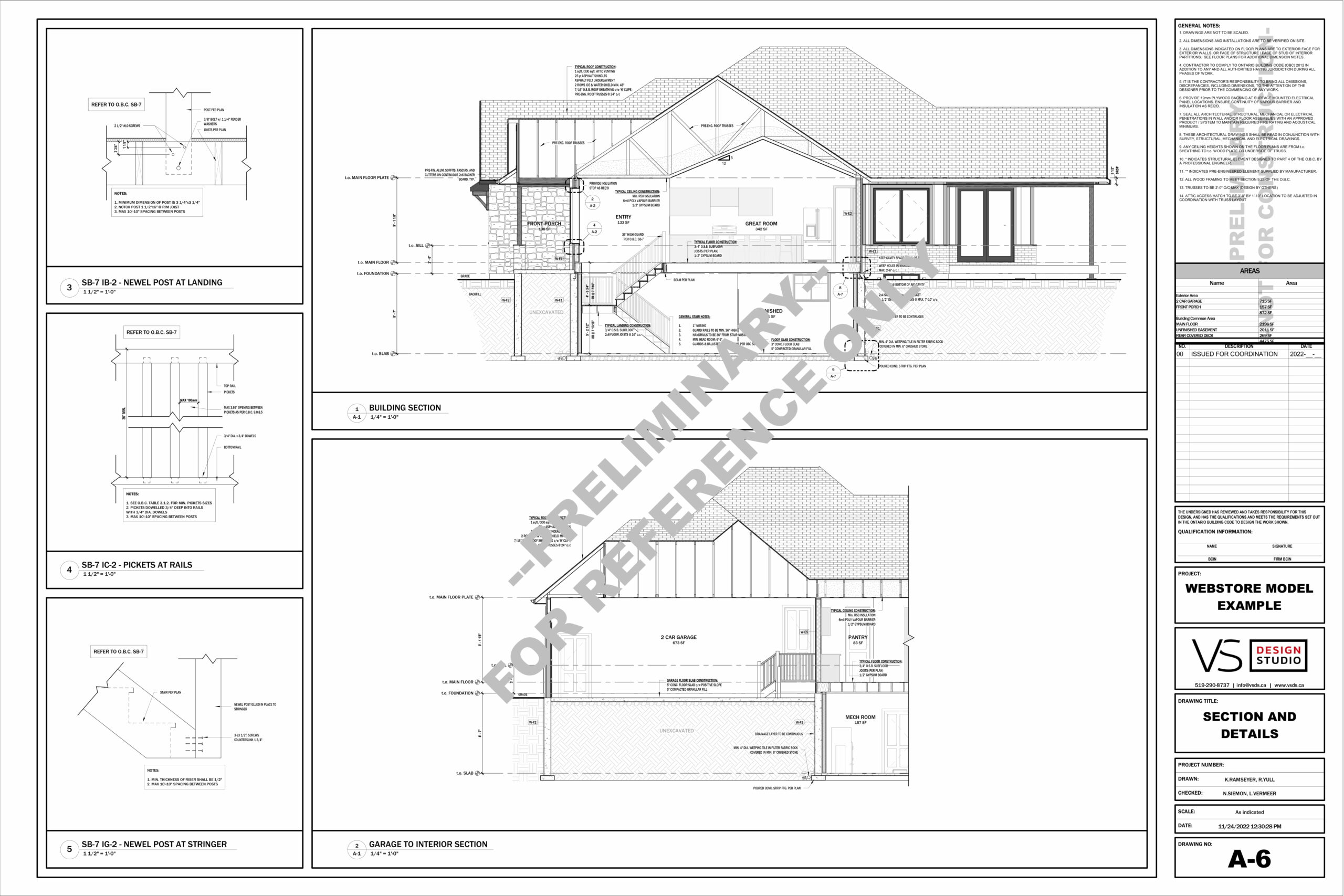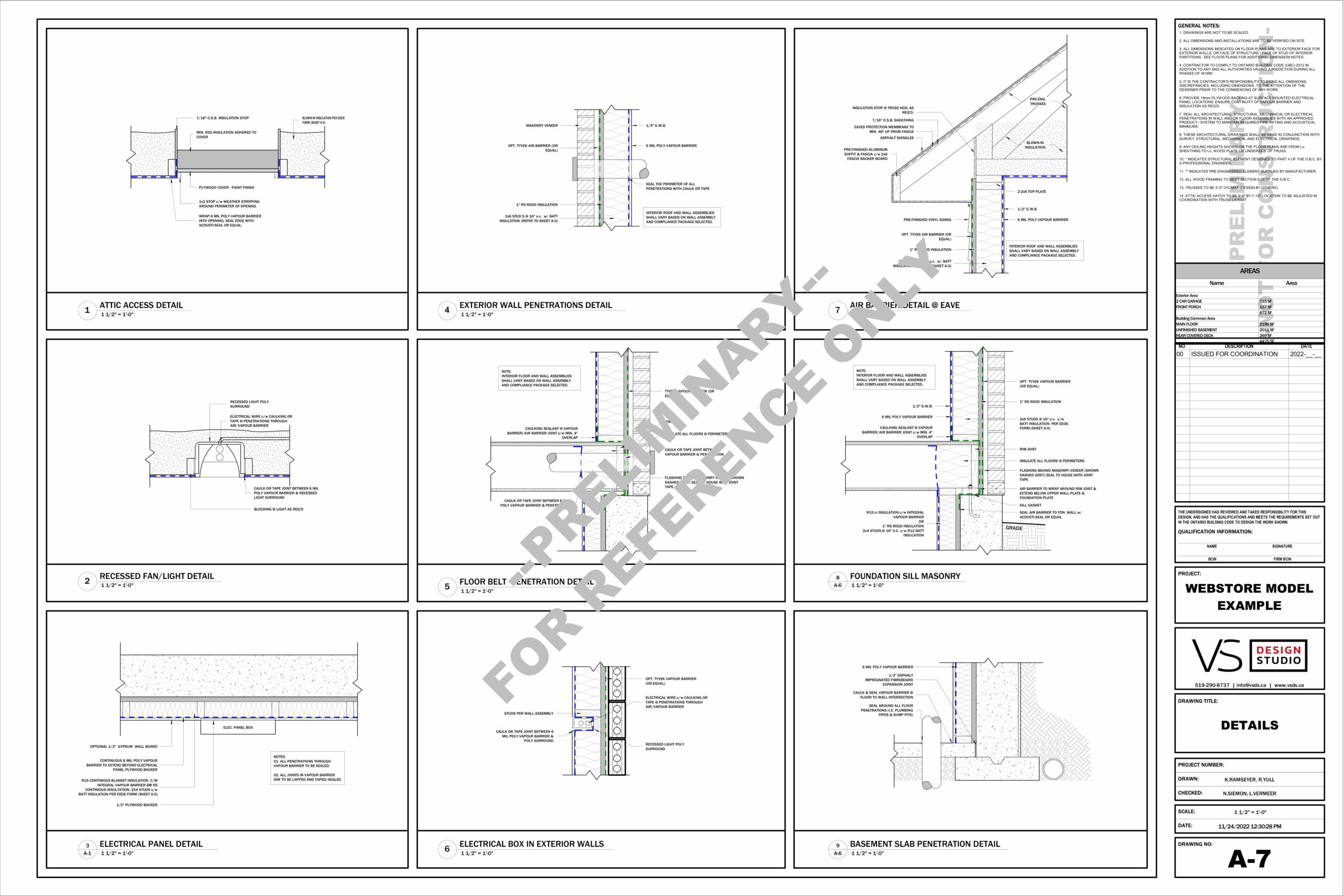 If you have purchased the Coordination Package through the VS Design Studio web-store, we can complete the package for permit. *For Ontario projects only
Stamped Permit Ready drawings with our BCIN stamp for ONE use in Ontario only
Signed Designer Schedule 1 & EEDS forms
Engineer Letter with project specific items that coordinate with VSDS Architectural Plans
Completed Mechanical Drawings
stamped truss plan
Heatloss Design, Material Lists, Electrical design, Plumbing design, Site Plans